I finally get to break this news!
I'm so excited to finally get to break this news. It was released to the media today that I have partnered with SMAC Entertainment, Michael Strahan, and Courteney Cox for a scripted series .
The news was released on Entertainment Weekly and Yahoo Entertainment among other media outlets. It will be about my life in which Courteney will play me. This is amazing. I can't have ever imagined this. To even say Michael Strahan and Courteney Cox in the same sentence with my name is a little weird.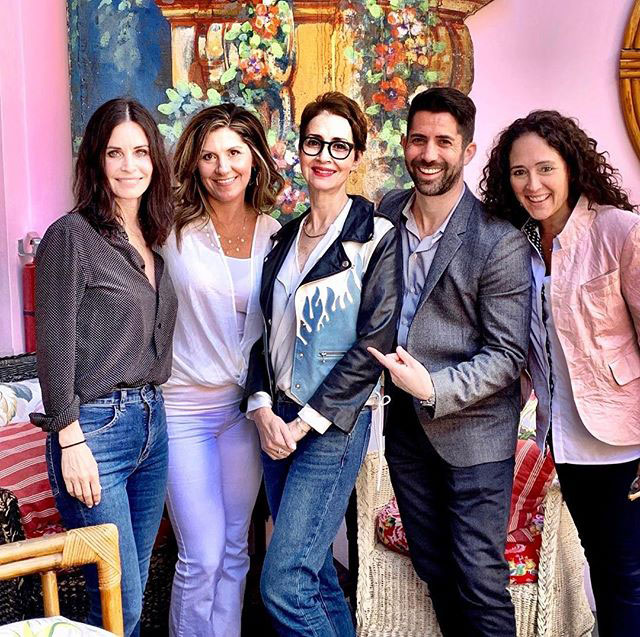 How did this happen?
It's been amazing to know that Strahan, SMAC Entertainment, and Courteney Cox have been behind this project from the get-go. To see this finally come to reality is exciting. I can't wait to see where this goes.
What will the show be like?
The show will be what we call a "dramadey" – drama and comedy mixed. We will laugh a lot, cry some and definitely connect to real-life moments.
It will be kinda like a spin-off of Last Chance U but its not going to be a remake of the show with a script. The focus will be more on my life as a single mom and how working with the athletes affected me. It will not center around the athletes or football. There will definitely be some embellishments, changes and other components added in.
Continuing the work I started
Even with these changes I'm still super excited. I am honored have this opportunity so I can continue to spread this message and do the work which, I believe, is important.
I cannot thank SMAC Entertainment, Spectrum Originals, Michael Strahan, and Courteney Cox enough for believing in this story.
Connect with me to hear more
I will keep you up-to-date as more unfolds. Be sure to follow me on Twitter, Instagram and Facebook where I will share the latest news as it happens.
Brittany