"Next Chance You" Media Contact:
Lindsey Mach
PR and Marketing Coordinator
HEALTH COMMUNICATIONS, INC
1700 NW 2nd Ave, Boca Raton, FL 33432
Praise for Next Chance you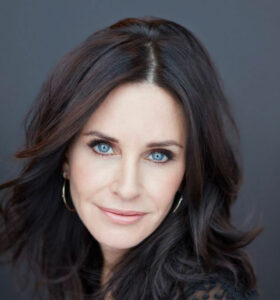 Actress, Producer, and Director
"When I saw Brittany Wagner share her unique blend of practical advice and tough love to the student-athletes on Last Chance U, I could tell that she genuinely cared for and believed in them, even if they had lost faith in themselves. I've since gotten to know her and can tell you that she is the real deal. Next Chance You, her blueprint for creating a growth mindset, will empower you, encouraging you to put your best foot forward and take advantage of opportunities that come your way."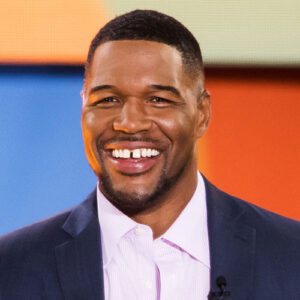 Co-host, Good Morning America; Analyst, Fox NFL Sunday; Pro Football Hall of Famer
"Brittany Wagner stood out on Last Chance U because she passionately fought for the student-athletes she counseled—not just to make grades to maintain eligibility, but to carve a path for a successful life after their playing days were over. She genuinely cares about them as people. Years later, they will tell you that they are better for having known her. In her book Next Chance You, she brings the same grit and determination to help you live your best life."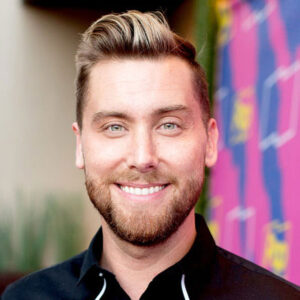 "Next Chance You is a book chock-full of helpful tips and strategies to help you reach your goals! Brittany and I grew up together in small town Mississippi, and even back then she was learning ways to empower herself and achieve her goals. This book takes her expertise and makes it understandable for people of all ages!"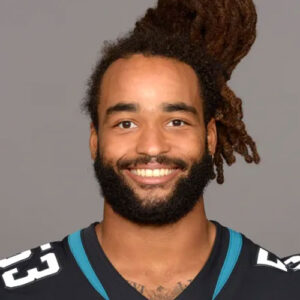 Jacksonville Jaguars linebacker
"I don't know where I would be today if it wasn't for Brittany Wagner's guidance and endless support. She was a great academic advisor and, maybe even more importantly, she was a life advisor. As a lost twenty- year-old who had made many mistakes in my life, there were days I was alone, with no one to talk to, but she was always there for me with a listening ear and an open heart. Ms. Brittany was not there just to collect a paycheck. She was genuine and truly wanted to help me be the best stu- dent and best person I could possibly be. I will never forget the conversations we had that allowed me to learn and grow into the man I am today."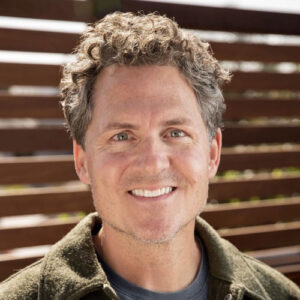 producer of Last Chance U 
"Everyone should have someone like Brittany Wagner tutor them through life. Someone who'll take a complicated algebra problem or a life problem and break it down into solvable parts. Someone who'll listen to the first draft of your English essay and gently point out places where it could be improved while simultaneously making you feel as though you're a better writer than you think you are. Someone who'll listen to your deepest aspirations; your most private fears and failures without judgement and with generous portions of kindness and patience—with her signature standard of leaving you better than she found you. Brittany is a fine human during a time in which humanity is in short supply. She can't physically be everywhere for everyone so this book is the next best thing."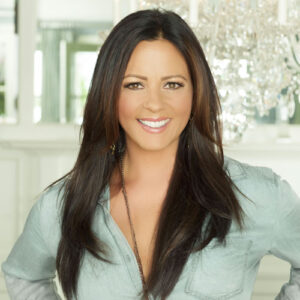 "Brittany Wagner is so inspiring to me, and with Next Chance You she's captured many of her empowering pieces of advice in one place. Anyone who could use a little motivation or help getting themselves on track to create a better life should read this book!"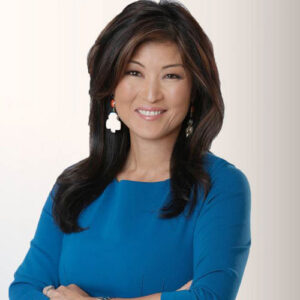 co-anchor, ABC News Nightline
"Brittany Wagner is the ultimate motivator. She has turned countless people's lives around, including her own, with her brains and her heart. Her legendary tenacity will be portrayed by Courteney Cox in the Hol- lywood version, but her real-life story is even more riveting to discover. And she's sharing her secrets in Next Chance You. The determined single mom has more surrogate 'kids' running around. Brittany can help us all redefine success, both on and off the football field. From the humble East Mississippi Community College football program to Netflix stardom, Brittany maintains a clear-eyed view of what's real and what's hype. Next Chance You is a manifesto for living your best life . . . by first believing in yourself."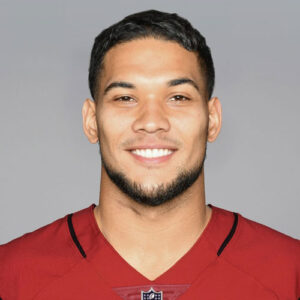 NFL running back for the Arizona Cardinals and author of Fear Is a Choice
"There is no quick fix in the game of life. It takes blood, sweat, and tears to make our dreams a reality. Brittany Wagner understands this and teaches you how to make your life a success story in Next Chance You. She will teach you how to keep pushing toward the success you want, because all dreams can become realities with the right attitude and perseverance. "
Where the Message Came From
Brittany Wagner Official Bio
Brittany Wagner is a nationally respected athletic academic counselor and motivational speaker best known for her role as the breakout star of the hit Netflix documentary series, Last Chance U. Recognized for her compassion, encouragement, and no-nonsense attitude, Brittany guided many young men to academic and professional success despite run-ins with the law, extreme poverty, abandonment, and often a complete lack of academic preparedness. She has helped over 200 football players academically qualify for nationally respected NCAA Division I schools, and all of the students Brittany advised who are currently playing in the NFL, also hold college degrees.
Brittany's inadvertent stardom led to feature interviews with ABC's Nightline, The Dan Patrick Show, GQ, The New York Times, and Sports Illustrated — to name a few.
For the past four years, Brittany has traveled all over the country as a motivational speaker. In the fall of 2017, she launched her own company, Ten Thousand Pencils (10KP). Through 10KP, she is able to aid at-risk youth by working individually with high school and college-level administrators, counselors, and teachers to help them build relationships with these students and better support their emotional, social, and academic needs.
Brittany's first book: Next Chance You: Tools, Tips and Tough Love for Bringing Your A-Game to Life is available for pre-orders now and will be published on September 7th of this year.
A new, scripted television series based on Brittany's personal and professional life is in the making! Actress Courteney Cox will be portraying Ms. Wagner in this series. Michael Strahan is also an executive producer on the project.
Lastly, she is an adjunct professor in the College of Business at The University of Montevallo and is a boxing coach at Battle Republic.
Brittany earned both her undergraduate and graduate degrees in Sports Communication and Administration from Mississippi State University, and currently resides in Birmingham, Alabama with her daughter, Kennedy.