True friends
In our world dominated by social media, it can be hard to know who your true friends are. True friends are those who will be there for you when you really need them. When I was a senior in high school my three best friends and I made a commitment to go on a girls trip together every year. We have been best friends for a very long time and we wanted to maintain our friendship.
This is Girls Trip #…?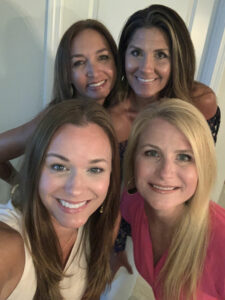 So here we are on our girls trip carrying out that commitment. We all have different responsibilities in our lives, but we make it a priority to connect every year on this same week. So, how many of these girls trips have we had? You'll have to watch the video to find out… but don't do the math and figure out how old we are.
Find out who your real friends are
I encourage you to take the time to find out who your true friends are and invest in them. These are the people that aren't just jumping on your bandwagon when things are going well. Your true friends are the ones that are going to stand by you throughout your life.
I'd love to hear how you have been able to invest in your true friends in the comments below.